This week we spent time calling our shut-ins and at risk church members to check on them and discover the needs that this difficult time has created. All of these people were cared for because of your generosity. That is why we are asking you to give today to allow us to continue addressing these needs. Give online or mail your tithes and offerings to
ANNOUNCEMENT
---
Please click the link below to volunteer for greeter, nursery, or children's church.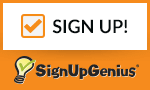 Reedsville UMC welcomes a new pastor on July 1, 2021
Rev. Lisa M. Fox
Rev.Fox can be reached at 7383 Dallas Pike, Dallas, WV 26036 and lisamfox_78@yahoo.com. Let's make her feel welcome.
---
---
WORSHIP SCHEDULE
Nursery and Children's church are once again open at that time.
Be thinking about volunteering to help with those as well as greeters.
I believe we have been through this pandemic long enough that people know how to protect themselves and more importantly, protect others.
If you feel vulnerable to covid, stay home. If you are sick (cold, flu, coughing, have a fever, etc….) stay home. Better safe than sorry.
We will continue to record and post our worship services but the live stream will be phased out by the end of February.
Please note that all this is a plan of action that is subject to change at any time. Thank you for all you have done to stay safe and keep others safe. Thank you for your continued support of the church and its ministries through your tithes and offerings and volunteer service. Look forward to seeing you all in person once more.
---
---