---
---
---
---
Please click on this link to donate to the community lunch for November.
Also think about volunteering to help prepare, serve, or deliver.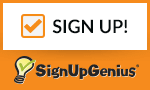 ---
---
August 9th begins our new worship time of 8:30 at Reedsville UMC. We will record that service and upload it to Facebook and the our web page at 11:00. We are having difficulty with the live stream and are working on correcting the issues.
New Worship Service hours beginning August 9th:
Worship 8:30
Sunday School 9:45
No 11:00 service
Masks are still required at this time. See the Governor's guidelines below
On Jun 19, 2020 Reedsville United Methodist Church will turn 112 years old. This church building stands as a testimony of the congregation's faith and continues to welcome current and future generations into the House of the Lord. We, as a congregation, challenge ourselves to step out of our "comfort zones" to proclaim the name of our Lord, so that future generations may have the opportunity, the same opportunity that was given us by a community of faith in 1908, to "Celebrate Christ." Won't you consider joining us in joyous celebration each week in Worship, Sunday School, Bible Study and other small groups and fellowship time.
Sunday Service Guidelines:
Click
here
to read Governor Justice guidelines.
We realize that these guidelines may be restrictive and somewhat inconvenient. However, they are needed and necessary at this time. We thank you for your support and cooperation in following these guidelines. Please know that guidelines are subject to change as Governor Justice changes executive orders. We will try to stay up to date on all guidelines. Please watch Facebook and our web page for updated information. Thank You Pastor Bob and the Worship Team
For Your Individual Safety and Ours, we will practice these guidelines.